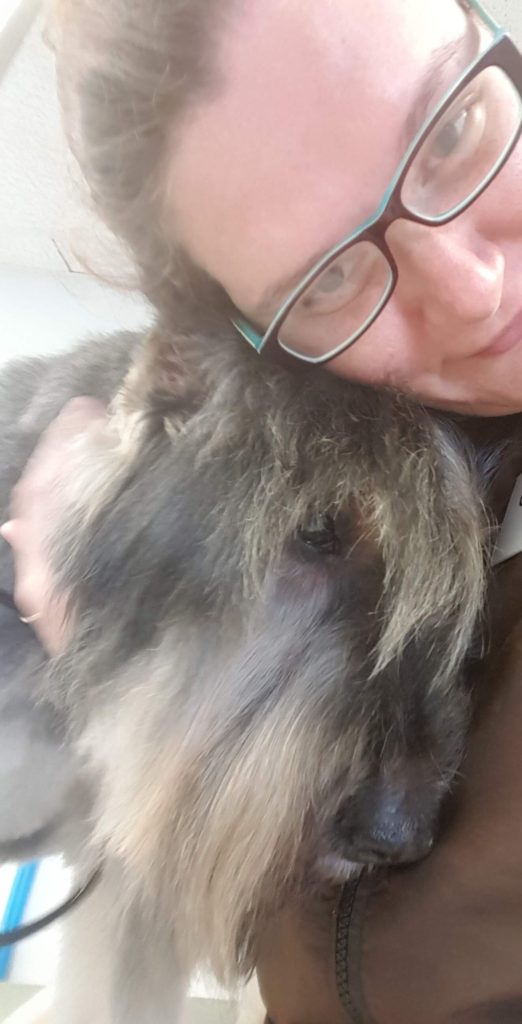 About Grace
My philosophy for grooming and for my business as a whole is to provide convenient and stress-free services. Mobile grooming allows me to build relationships with owners and their pets so everyone is comfortable and satisfied.
I have experience working with dogs of all breeds and temperaments. I have been a groomer since 2010. I completed grooming academy and am a certified Pet Stylist. I have worked in and managed grooming salons for multiple corporations. In 2017 I decided it was time to open my own business and use all the knowledge I have gathered over the years to create a grooming environment that is best for the pets and their owners. I have always loved animals of all kinds and am thrilled to be able to spend my days helping pets be comfortable and stylish.
I do have two pets of my own: a rescue pit bull/french bulldog mix (Mugsy) and a fluffy rescue kitty (Potato). 
About Michelle
I'm a proud employee of Saving Grace Grooming. I come from a background of animal care and hospitality. I have been trained on the various breed cuts and how to work with different temperaments of dogs. I have a lot of experience grooming and learn more each day. I have an absolute passion for grooming and caring for animals.
I have two of my own animals. I have a beautiful rescued golden (Chip) and a lovely kitty (Queso). I only wish I could rescue more.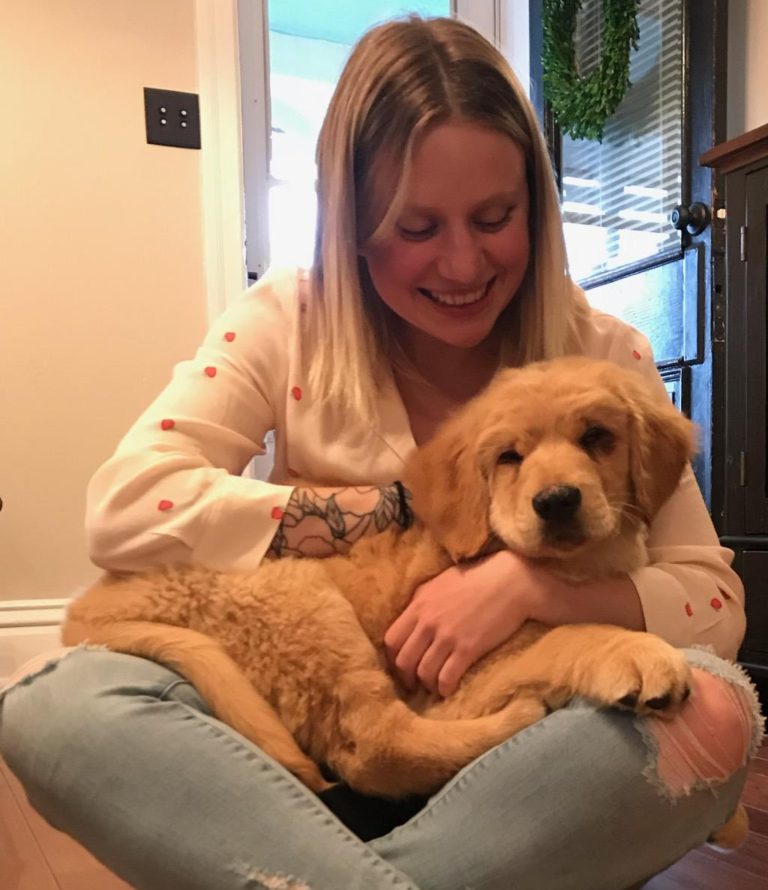 Saving Dogs One Groom at a Time
A portion of Saving Grace Grooming's profits is donated to local animal rescues. Along with rescuing rats, Grace has been involved with a few local dog rescues throughout the years. Unfortunately she has not had the time to foster dogs since starting Saving Grace Grooming. This has prompted her to build the business in a way that benefits animals in need.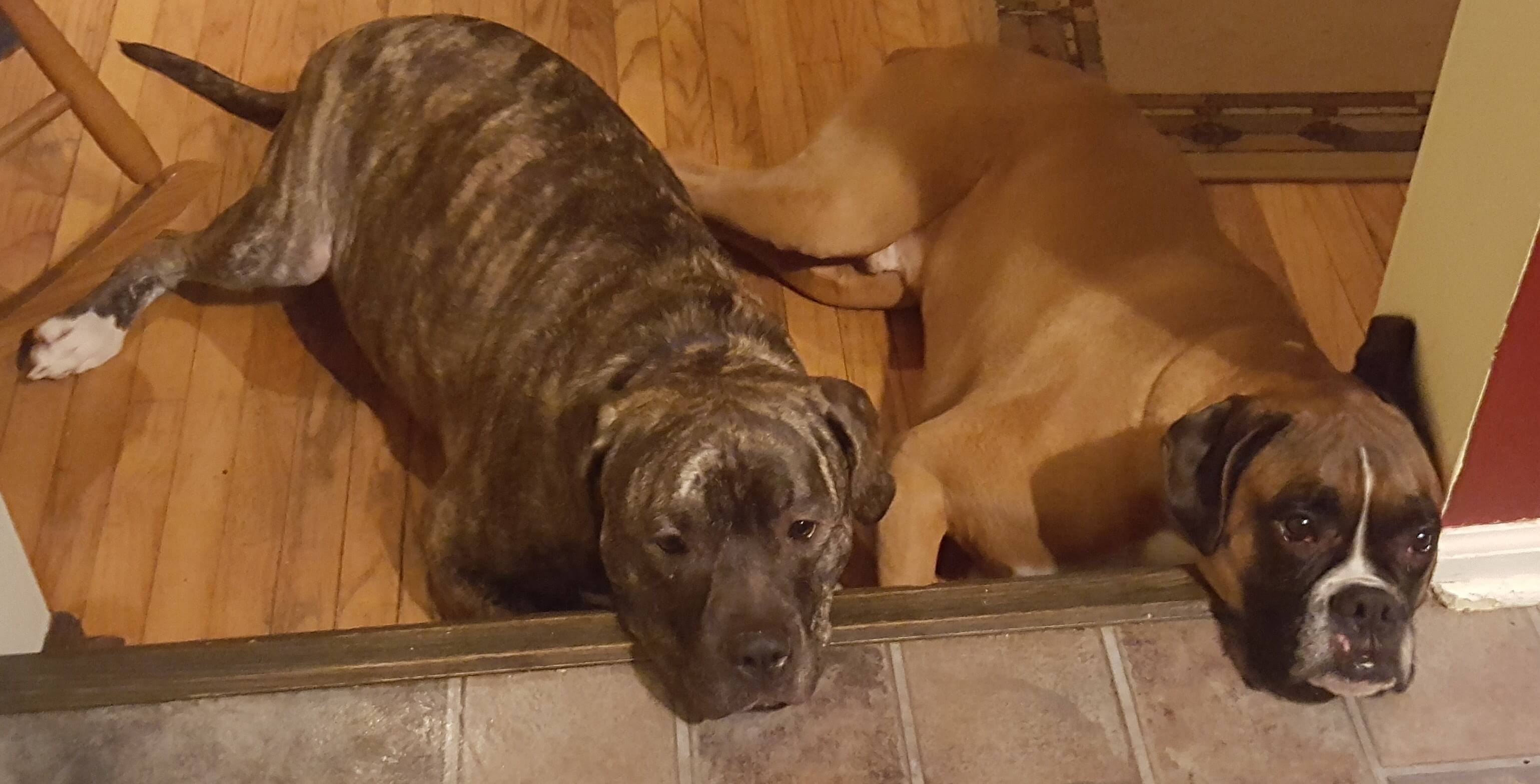 Walter (foster pup) & Ruger (Grace's boxer who recently passed) begging for snacks "out of the kitchen"
Text 267-406-0706 with any questions and to set up an appointment!