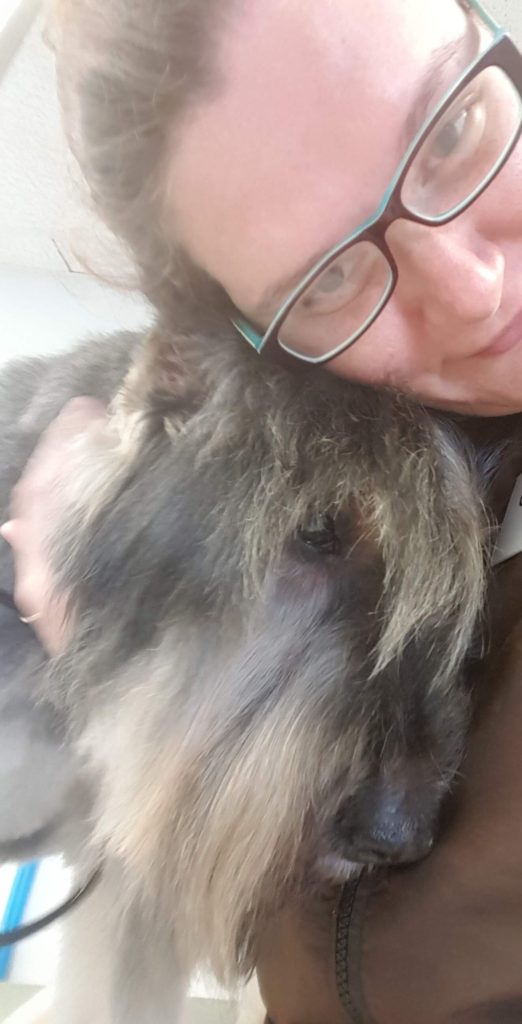 About Grace
My philosophy for grooming and for my business as a whole is to provide convenient and stress-free services. Mobile grooming allows me to build relationships with owners and their pets so everyone is comfortable and satisfied.
I have experience working with dogs of all breeds and temperaments. I have been a groomer since 2010. I completed grooming academy and am a certified Pet Stylist. I have worked in and managed grooming salons for multiple corporations and decided it is time to open my own business and use all the knowledge I have gathered over the years to create a grooming environment that is best for the pets and their owners. I have always loved animals of all kinds and am thrilled to be able to spend my days helping pets be comfortable and stylish.
I do have a handful of pets of my own including my boxer (Ruger), and my pit bull/french bulldog mix (Mugsy). I also rescue pet rats and have 4 at the moment (Professor X, Colossus, X-23, and Storm).
A portion of my profits is donated to local animal rescues. Along with rescuing rats, I have been involved with a few local dog rescues throughout the years. Unfortunately I have not had the time to foster dogs myself since I started Saving Grace Grooming. This has prompted me to build my business in a way that benefits animals in need.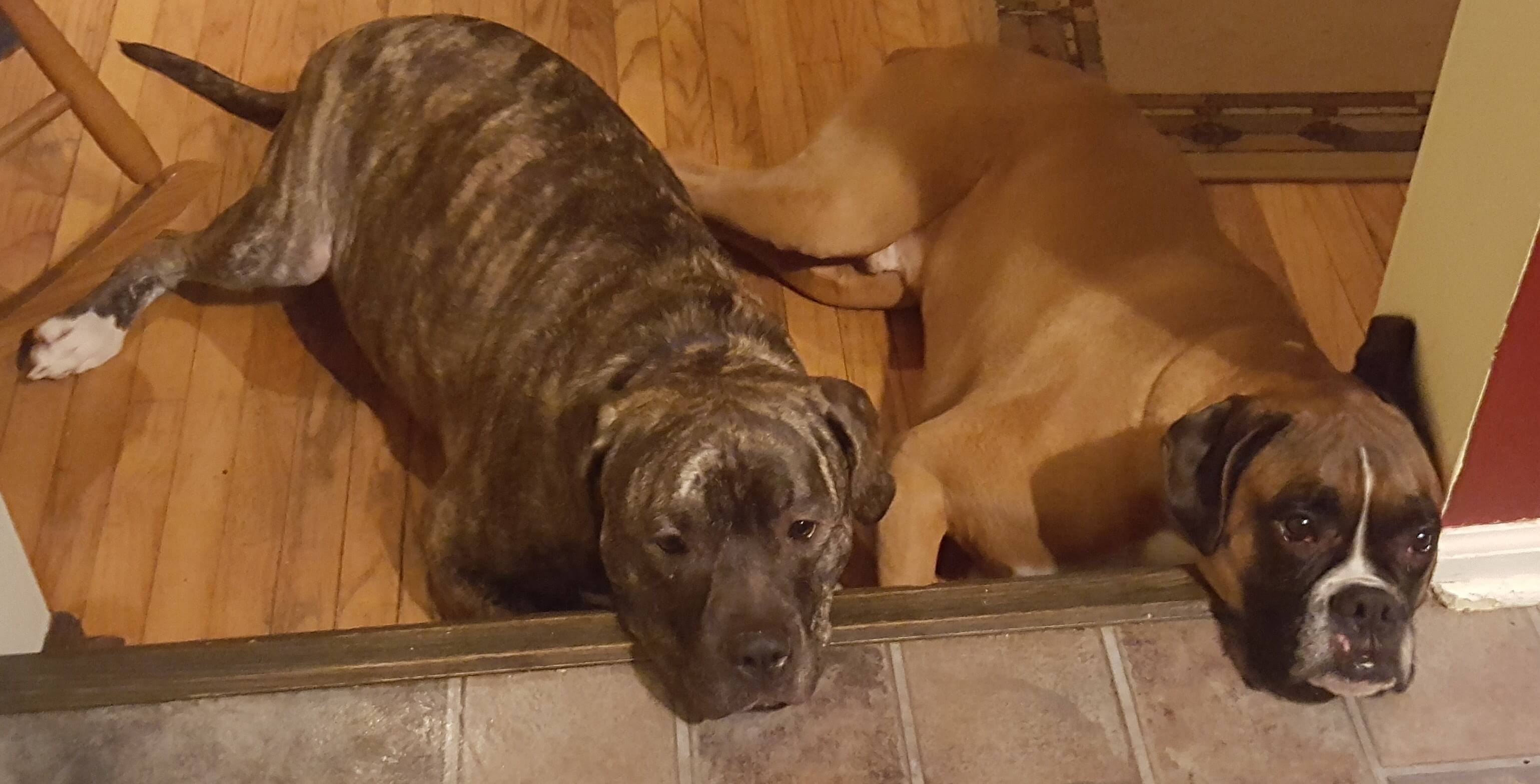 Walter (foster pup) & Ruger begging for snacks "out of the kitchen"
Call or text 267-406-0706 with any questions and to set up an appointment!