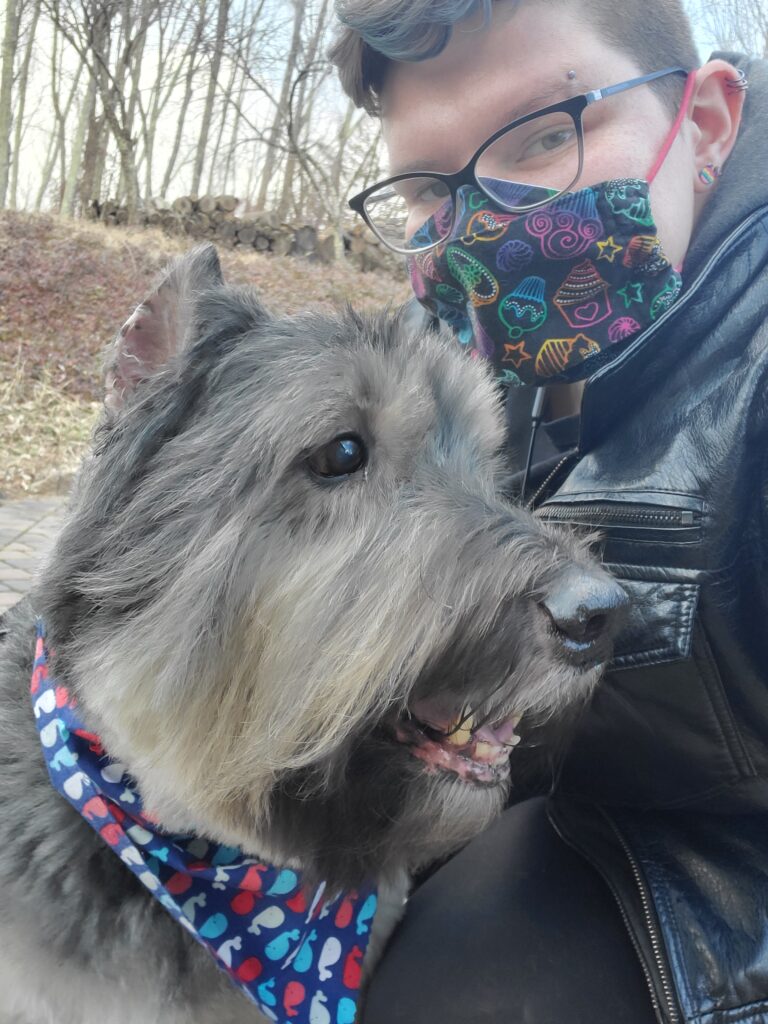 About Gray (they/them)
My philosophy for grooming and for my business as a whole is to provide convenient and stress-free services. Mobile grooming allows me to build relationships with owners and their pets so everyone is comfortable and satisfied.
I have experience working with dogs of all breeds and temperaments. I have been a groomer since 2010. I completed grooming academy and am a certified Pet Stylist. I have worked in and managed grooming salons for multiple corporations. In 2017 I decided it was time to open my own business and use all the knowledge I have gathered over the years to create a grooming environment that is best for the pets and their owners. I have always loved animals of all kinds and am thrilled to be able to spend my days helping pets be comfortable and stylish.
I do have a few pets of my own: a rescue pit bull/french bulldog mix (Mugsy), a fluffy rescue kitty (Potato) and two sweet little rats (Rice & Beans).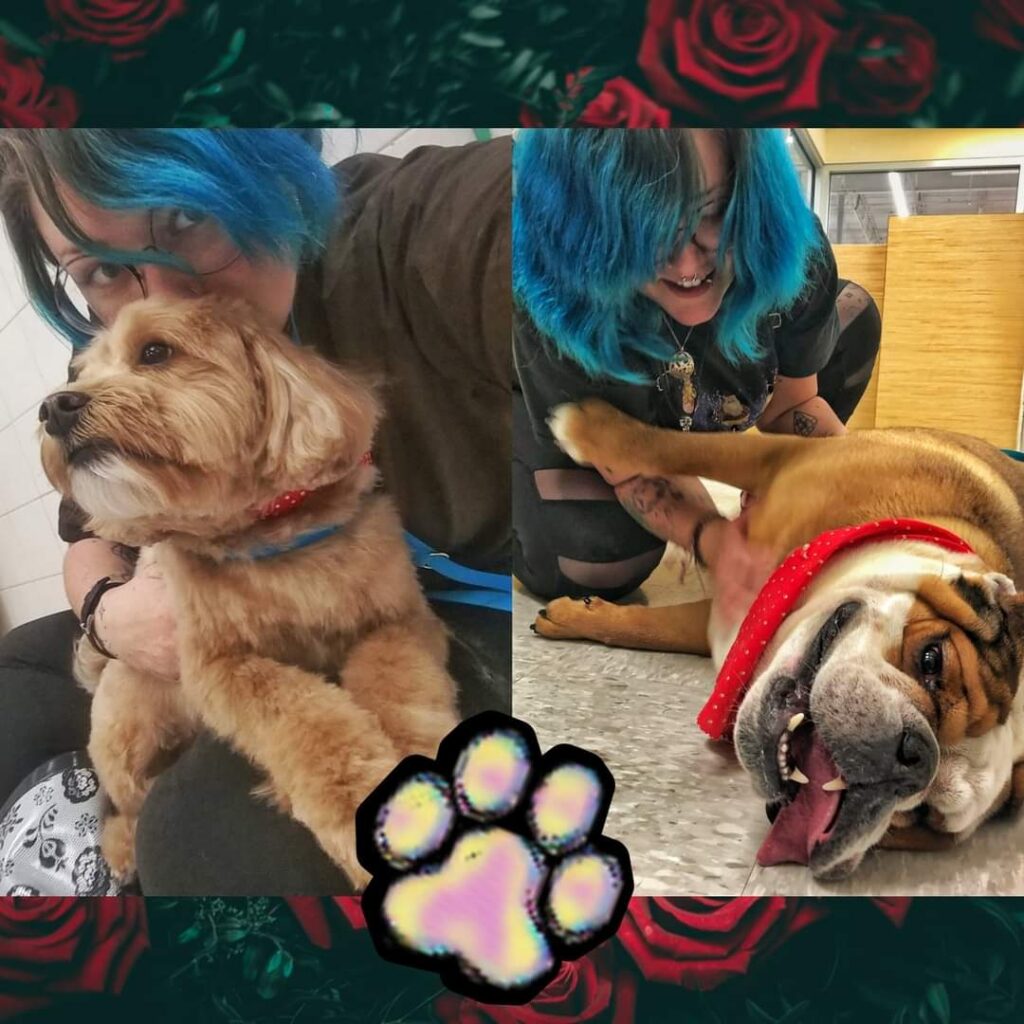 About Ember (she/they)
I have always had a passion for animals since I can remember. I used to think I wanted to be a vet, but I found so much joy as a preteen grooming the horses at the farm I worked at and it's been all uphill since then. My dog grooming training began at a locally owned kennel, and evolved through grooming academy. There I was taught breed cuts and how to acclimate puppies to grooming, among many other skills I use on the job every day. With this job I never stop learning!
Joined Saving Grace Grooming November 2020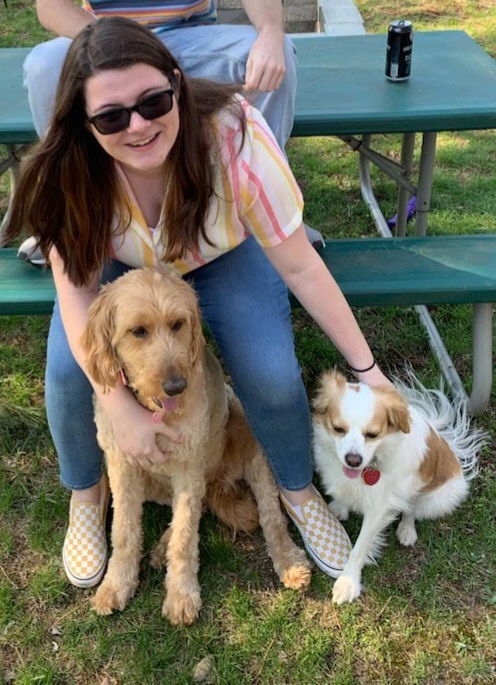 About Katie (she/her)
I have been grooming professionally for about a year and half, my goal is to always do what's best for canine clients while at the same time achieving a style that pet parents like for their furry friends! I am a certified pet groomer through Animal Behavior College. I'm very excited to connect with pet parents and continue my career.
Joined Saving Grace Grooming May 2022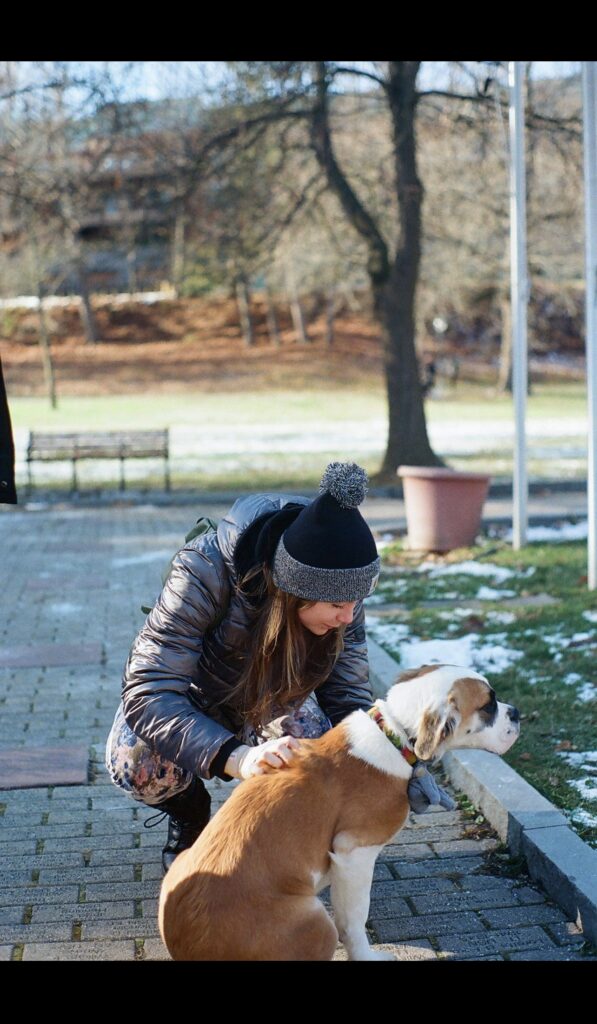 About Kaylah (She/They)
Animals are and have always been an impactful part of my life. I grew up volunteering at the animal shelter in my town and brought home some bizarre critters to rehabilitate and give a new life. In turn, they always helped me get through all the rough patches life presented. As I got older, and after having worked many different jobs, I knew I had to put myself in a career in line with animals. Being a groomer the past 6 years has brought me immense joy and provides me with a creative outlet. I love seeing the before and after transformations no matter how exaggerated or simple they may be. The dog and pet parent are happy and I have a greater sense of accomplishment! So when I come home to my 2 cats, 3 geckos, 2 spiders, 1 hedgehog, and many fish, I can relay my doggie days to them with a smile on my face! I am very proud of what I do and I'm looking forward to meeting all of you.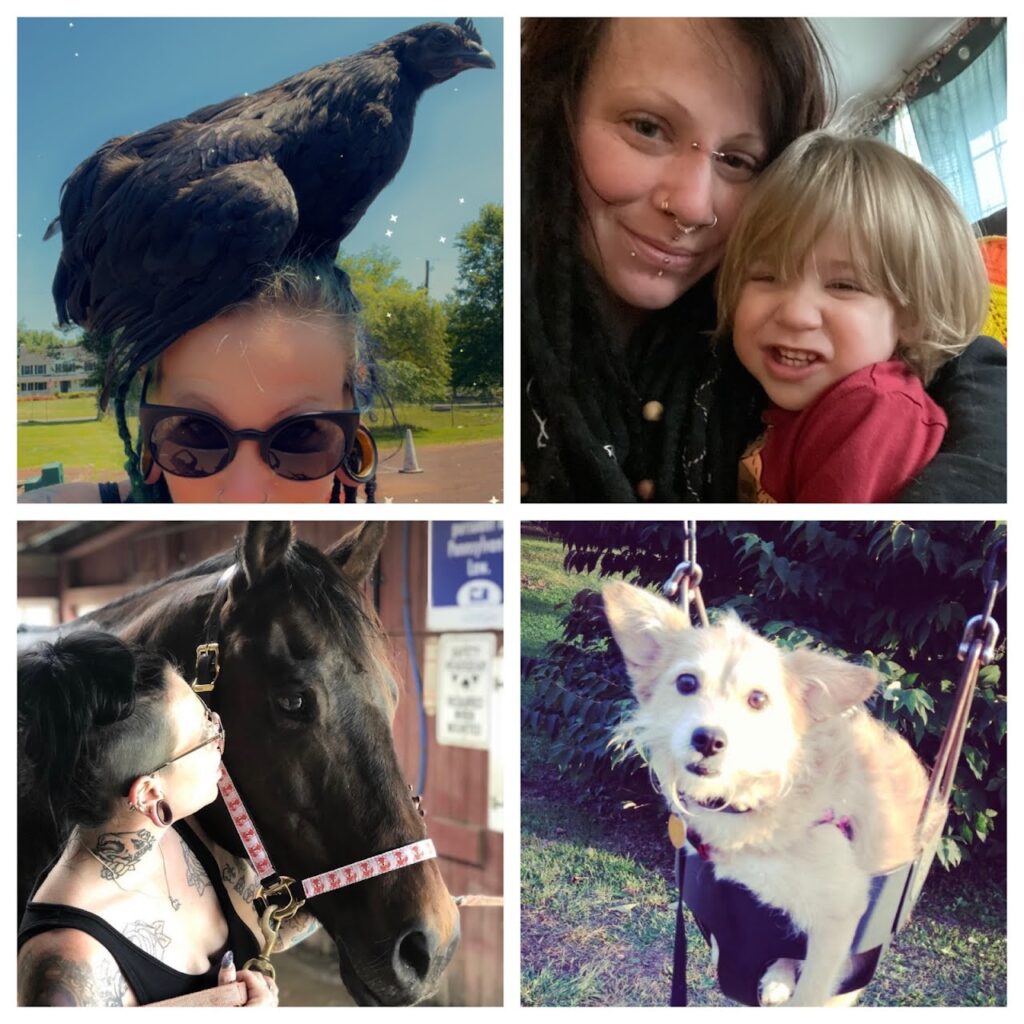 About Tara (she/they)
Growing up on a farm, I have always been around animals of all types. From Horses to fish, I love and appreciate them all. I began grooming several years back, but took some time to get back to working with horses after I had my children. I recently revived my love for grooming and have been loving my time working with Saving Grace where my education and skill set is consistently evolving. When I'm not spending time with your fur babies, I'm home enjoying my time with my 2 dogs, 4 cats, 2 horses and 2 human children.
Saving Dogs One Groom at a Time
A portion of Saving Grace Grooming's profits is donated to local animal rescues. Along with rescuing rats, Grace has been involved with a few local dog rescues throughout the years. Unfortunately they have not had the time to foster dogs since starting Saving Grace Grooming. This has prompted them to build the business in a way that benefits animals in need.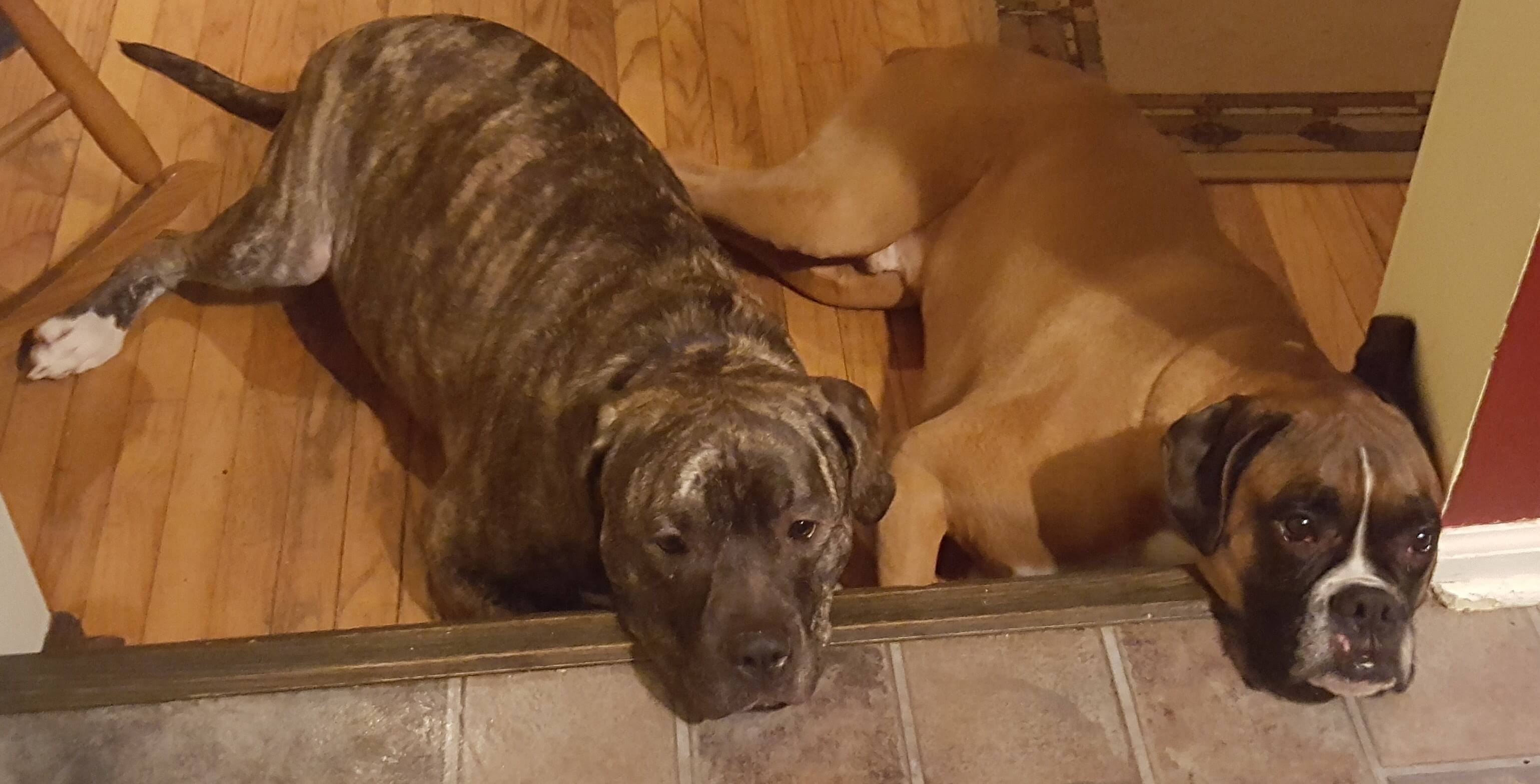 Walter (foster pup) & Ruger (Grace's boxer who recently passed) begging for snacks "out of the kitchen"
Text 267-406-0706 with any questions!